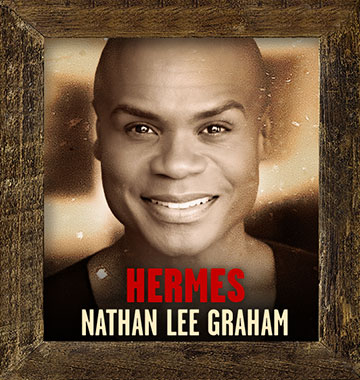 Nathan Lee Graham
Hermes
Broadway: original casts of The Wild Party, Priscilla Queen of the Desert. Off-Broadway: The View Upstairs (Lucille Lortel nomination), Tarell Alvin McCraney's Wig Out! (Drama League nomination). Regional: The Colored Museum (IRNE Award nomination). Film: Zoolander, Zoolander 2, Sweet Home Alabama, Hitch. TV: "LA TO VEGAS!," "Katy Keene," "WOKE" "Broad City," "The Comeback," "Absolutely Fabulous," "Law & Order SVU," "Scrubs." The 2005 Best Classical Album Grammy Award for Songs of Innocence and of Experience as a soloist. Nathan is a recipient of the HRC Visibility Award. Next up, the new film THEATRE CAMP! @nathanleegraham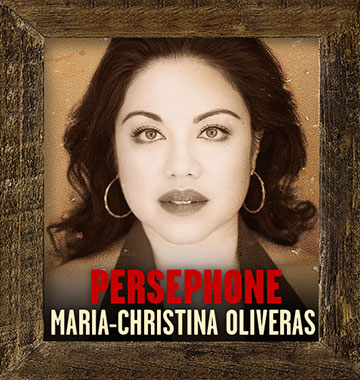 Headshot of Maria-Christina Oliveras
Persephone
Broadway: Amelie, Machinal, Bloody Bloody Andrew Jackson. Off-Broadway: Here Lies Love (Public), Pretty Filthy (Civilians), Romeo and Juliet (Public), Zorba! (City Center/Encores), Taylor Mac's 24-Decade… (St. Ann's), Parable of the Sower (Public/UTR), After, NYTW, Atlantic, Primary Stages, Clubbed Thumb, EST, among others. Regional: Kiss My Aztec! (Hartford Stage/Berkeley Rep/La Jolla), Soft Power (CTG/Curran), Amelie (CTG/Berkeley Rep), El Huracån (Yale Rep), Macbeth/As You Like It (HVSF), Williamstown, Baltimore Centerstage, Huntington, Long Wharf, Denver Center, Sundance, O'Neill. Selected Film/TV: St. Vincent, Manhattan Nocturne, Vamperifica. "NCIS: NOLA," "The Blacklist," "Law & Order: SVU," "Madame Secretary." B.A.: Yale University, M.F.A.: National Theatre Conservatory. mariachristinaoliveras.com @mcoliveras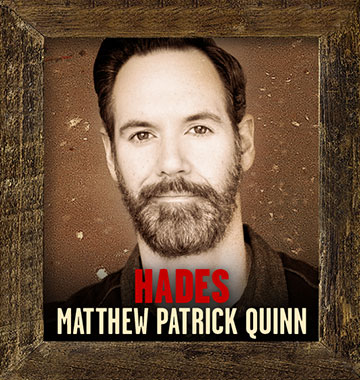 Matthew Patrick Quinn
Hades
National Tours: Finding Neverland, The Complete Works of William Shakespeare Abridged, Scooby Doo LIVE! Regional: Matilda (Northern Stage), Crazy for You (Pennsylvania Shakespeare), A Gentleman's Guide To Love And Murder (Engeman), The Addams Family (Gateway), Loch Ness (The REV). Originated several villainous roles for Disney Cruise Line such as Scar, Jafar, and Captain Hook. Endless gratitude for the continuous love and support from my family, Todd Eskin and ATB talent, Benton Whitley and the entire Hadestown team and especially YOU for supporting live theatre. Enjoy the show! Follow me @matthewpatrickquinn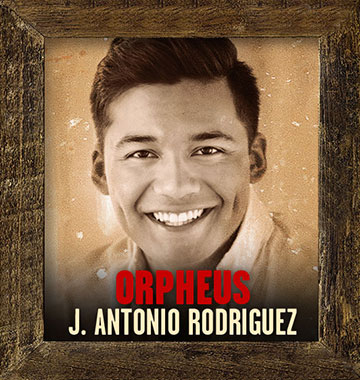 J. Antonio Rodriguez
Orpheus
J. Antonio Rodriguez is thrilled to be a piece of this beautiful show. Off-Broadway: Emmet Otter's Jugband Christmas. Select Regional: Footloose (The MUNY), Escape to Margaritaville (Ogunquit Playhouse), Buddy: The Buddy Holly Story (The REV), Rocky Horror (Lyric Theatre OKC). HUGE thank you to DGRW, my amazing partner Cecilia, mi familia, my amazing Swing Fam, and all the DREAMers. Los quiero mucho! IG: @j.antoniorod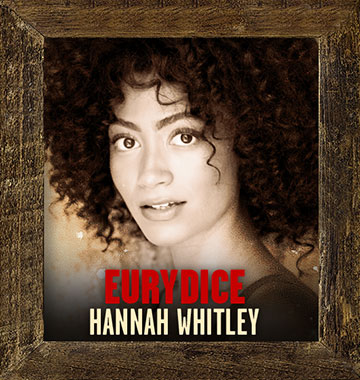 Hannah Whitley
Eurydice
Hannah Whitley is filled with joy and gratitude to join the Hadestown family for her national tour debut! She was most recently seen in Joseph and the Amazing Technicolor Dreamcoat (The Muny). Endless thanks to Ball State University, Stewart Talent, 111 Media, Stewart/Whitley, and the Hadestown team. To my family, friends, and teachers, thank you for lifting me up. With you it is always spring. Mom, you helped to make my dreams come true. Dad, you are my biggest cheerleader. All glory belongs to God! whitleyhannah.com IG: @whitleyhannah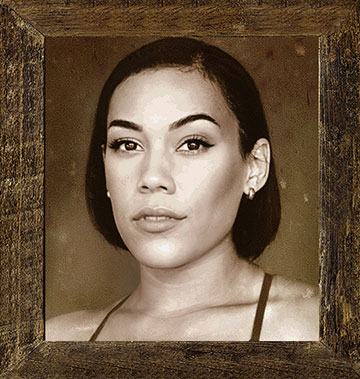 Dominique Kempf
Fate
Dominique Kempf is from Buffalo, NY and a SUNY Fredonia alumni. Most recent: 1st National Tour of Tootsie (Suzie, u/s Julie). Regional: Ragtime (Sarah) – Artie Award, West Side Story (Maria), Little Shop of Horrors (Ronnette), First Date (Alison/Lauren/Ida), Avenue Q (Gary Coleman). Thank you mom, dad, family, friends, and God for the endless support and love. IG: neekx0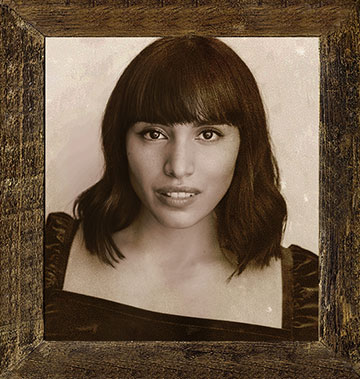 Belén Moyano
Fate
Belén Moyano and her violin are thrilled to be touring the country with this beautiful show. Off-Broadway: Assistants (Players Theatre). Select Regional: American Mariachi (TheatreSquared), The Prince of Egypt, The Hunchback of Notre Dame, Tarzan (Tuacahn), In the Heights (Engeman). Bachelor of Music: Utah State University. Curriculum Designer and Executive Podcast Producer of "Edify Justice Advocates." Producer of the radio musical comedy McCobb Mortality Services. Born in Buenos Aires, she's passionate about representation, Spanish language projects and accessible arts education. Gratitude to Jen Waldman, Mike Maixner and Kendra Jo Brook. belenmoyano.com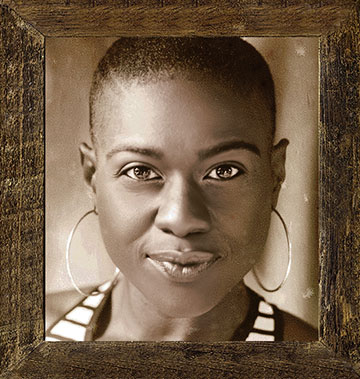 Nyla Watson
Fate
Cleveland-born, NYC-based. Broadway: Waitress. Off-Broadway: Black No More, Gigantic. National Tours: Wicked, The Color Purple (revival). She attributes her success to her Christian faith, her parents, CGF Talent, and her professional and personal influences. Proud graduate of Baldwin Wallace and NYU - Steinhardt. Thank you to the amazing team of Hadestown and Stewart/Whitley for this amazing opportunity. queennyla.com @brandnewnyla. Acts 4:7-12.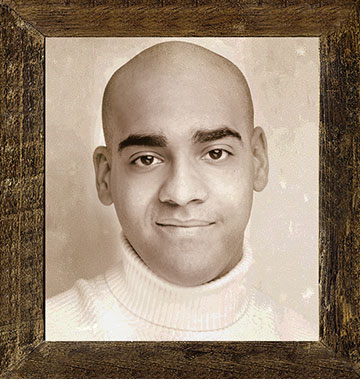 Sevon Askew
Worker
National Tour debut! Recent graduate from the University of Michigan Department of Musical Theatre. Special thanks to the Hadestown family and immense gratitude to Rachel, Ellery, and his incredible team. He would like to dedicate his performance to his family, friends, teachers, and loved ones for their endless support. @sevonaskew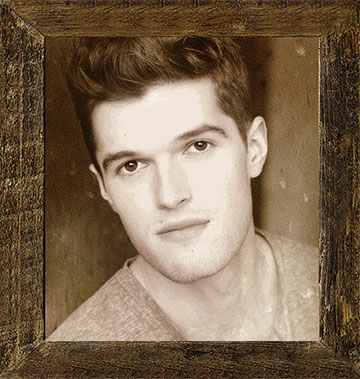 Jordan Bollwerk
Worker
Off-Broadway: No Strings. Select Regional: Aida (White Plains PAC); Mamma Mia (Theatre Aspen); Hello, Dolly! (The MUNY); Seussical (The MUNY); South Pacific (The MUNY). Much love to all his friends and family! Elon MT '16. Represented by DGRW. "Plan of Escape," his solo album out now!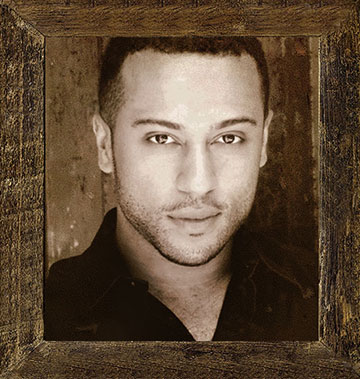 Jamal Lee Harris
Worker
Broadway: The Lion King. Tours: The Lion King, Miss Saigon, The Full Monty. BFA from Ithaca College. Eternally grateful to anyone making and/or supporting the Arts. Special thanks to SW Casting, Dustin Flores, and the entire team at Daniel Hoff Agency. Love to CNPH and my entire family!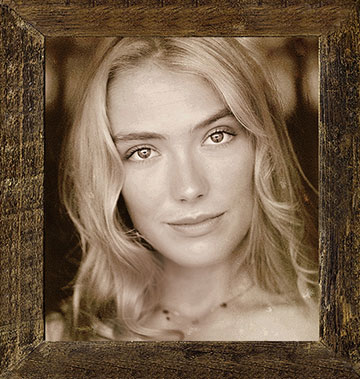 Courtney Lauster
Worker
Courtney Lauster is thrilled to be making her touring debut in Hadestown! Proud alumna of Missouri State University. Regional: Beehive, Catch Me If You Can, Grease (Tent Theatre). Many thanks to Meghan & Caroline, Stewart/Whitley, KMR, and family & friends whom she never would have made it this far without. @courtneylauster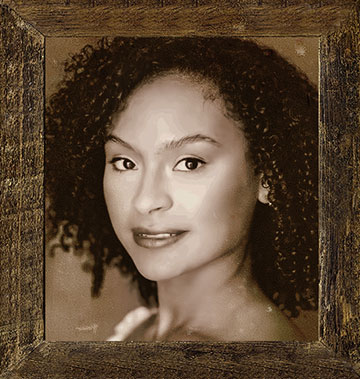 Racquel Williams
Worker
National Tour debut! Born in Texas and raised in Alabama, Racquel has since performed in The Last Five Years (Cygnet Theatre), In The Heights (Rubicon Theatre), and The Magnificent Seven (Theatre Row). Her film credits include Daisy directed by Kendra Baude. Repped by Lynne Marks and Clear Talent. @racqwilliams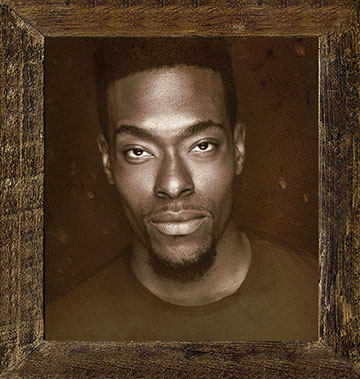 Ian Coulter-Buford
Swing
Off-Broadway: Broadway Bounty Hunter. Tour: After Midnight. TV/Film: "Modern Love". Choreography: The Rose Room. Goes by PALAWN as a musician, debut single, "Juxtapose" out 2/4/22, go listen! Thank God, my fam, my amazing team, my circle, and the Hadestown squad. Illinois Wesleyan University Alum. KEEP DREAMING! Let's connect! @iancoulterbuford @iampalawn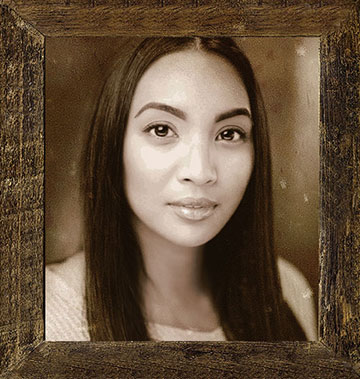 KC Dela Cruz
Swing
Tour and Hadestown debut! Regional: Kiss My Aztec!; The Prince of Egypt; In The Heights; The Little Mermaid; West Side Story; Miss Saigon. Television: I Can See Your Voice, The Voice Philippines. Much love and gratitude to family, friends, and DGRW. This one's for my mom and dad! @kcdelacruz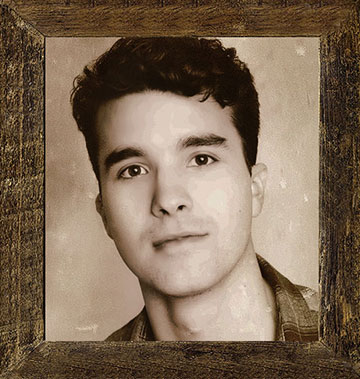 Colin LeMoine
Swing
National Tour: Hello, Dolly! (Ambrose Kemper), NY: Pirates of Penzance Benefit Concert (Roundabout Theatre Co), Regional: Flat Rock Playhouse, Jacob's Pillow, Music Theatre Wichita. BFA Musical Theatre- IU Bloomington. Thanks to my Mom and Dad, Laura Pietropinto, Stewart/Whitley Casting, and the entire team of Hadestown. Follow me @colin_lemoine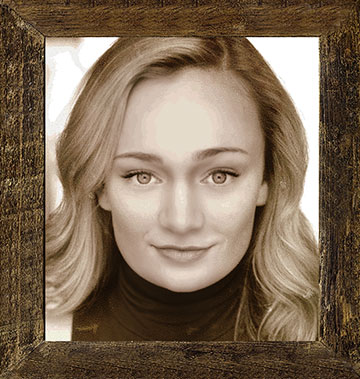 Cecilia Trippiedi
Swing
she/her. Hailing from Orland Park, IL, Cecilia is especially grateful to make her national tour debut with Hadestown. Endless thanks to Stewart/Whitely, The Link Program, and her incredible team at DGRW for their unwavering support. Proud Otterbein Alum. Love always to her family, Sav, and Antonio. @ceciliatrippiedi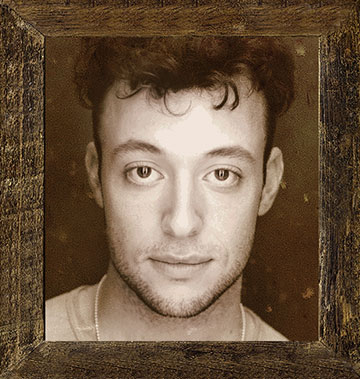 Sean Watkinson
Swing
Sean Watkinson is thrilled to be joining Hadestown on tour! Select regional: Rent, Billy Elliot, Beaches (Signature Theatre), Spring Awakening (Round House) Last Days of Summer (George St.), Grease (Cape Playhouse), Newsies (Oklahoma Lyric). Florida State University, B.F.A. Thankful for his family and friends, CTG and the entire Hadestown family. @seanwatkinson.